Refining Script: Engrosser's Script/Copperplate (Starts August 1st, 2019)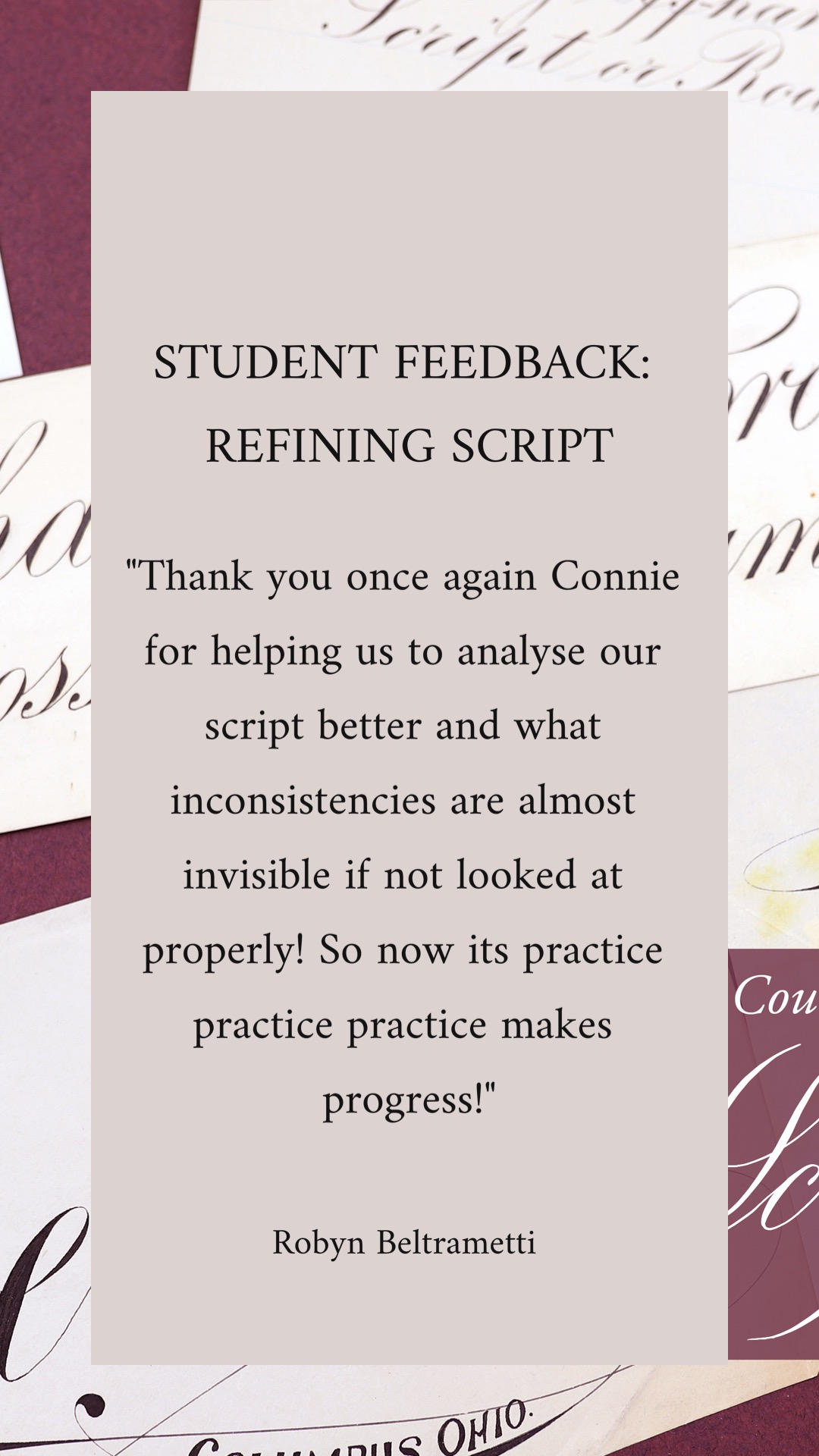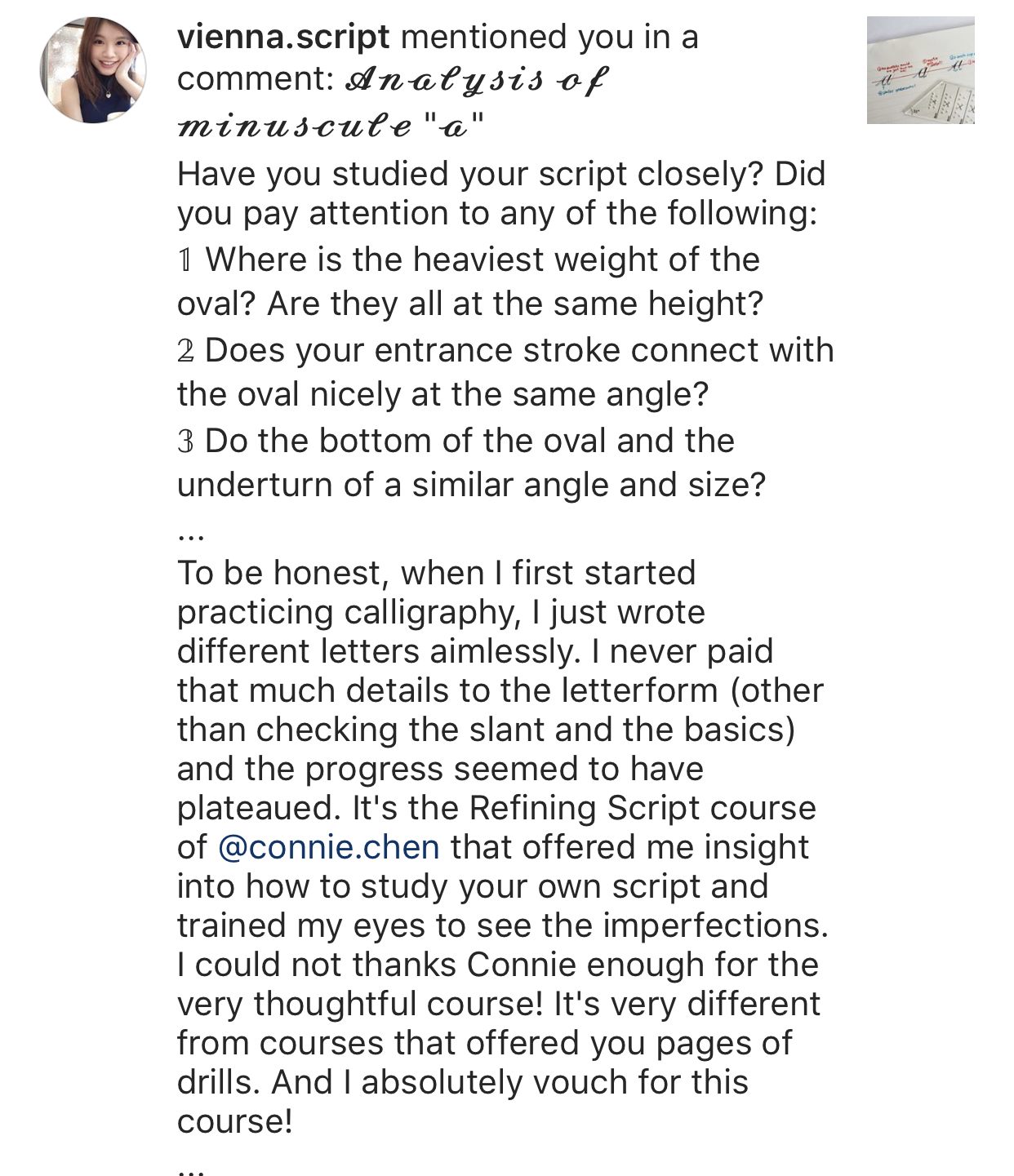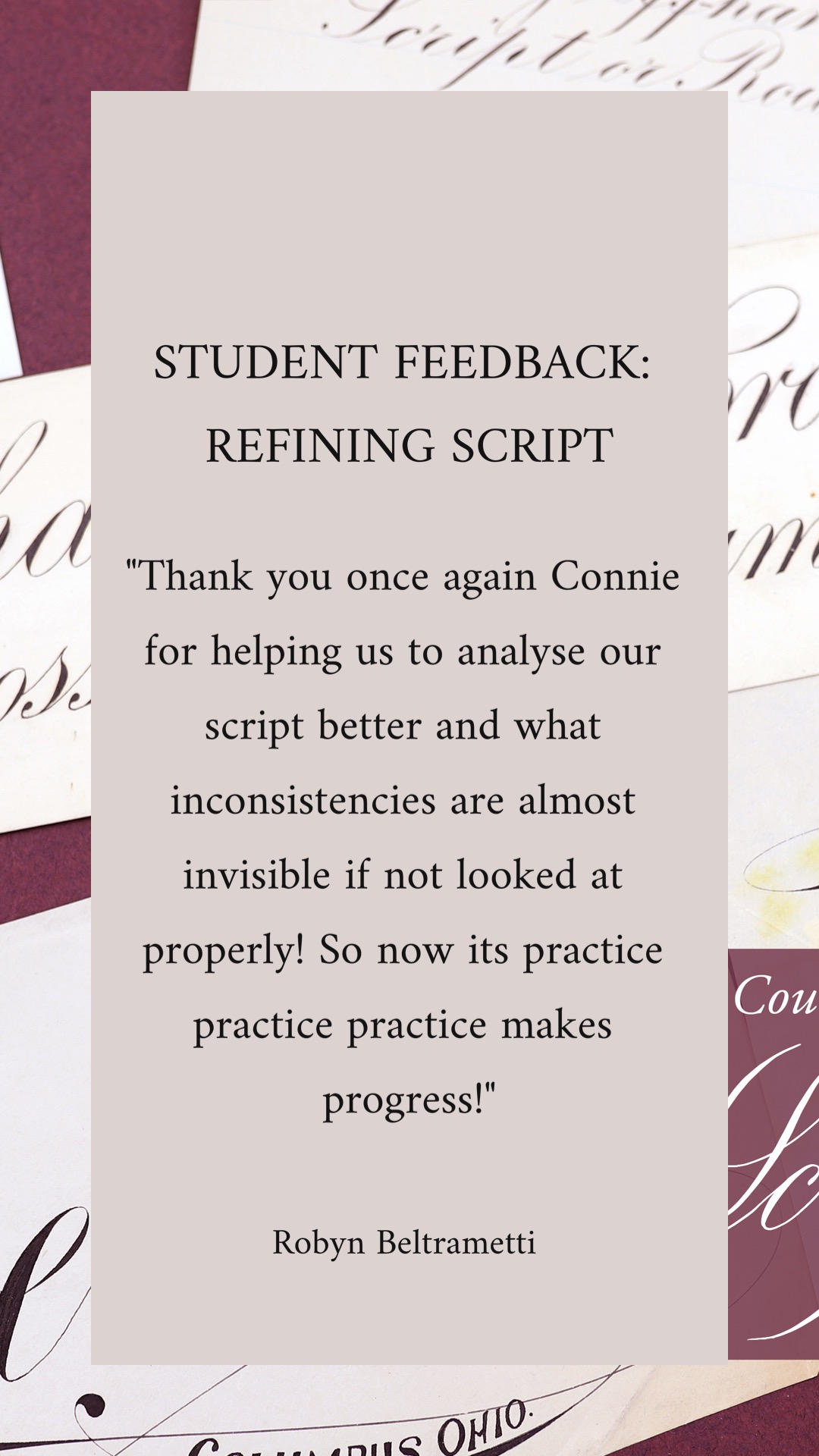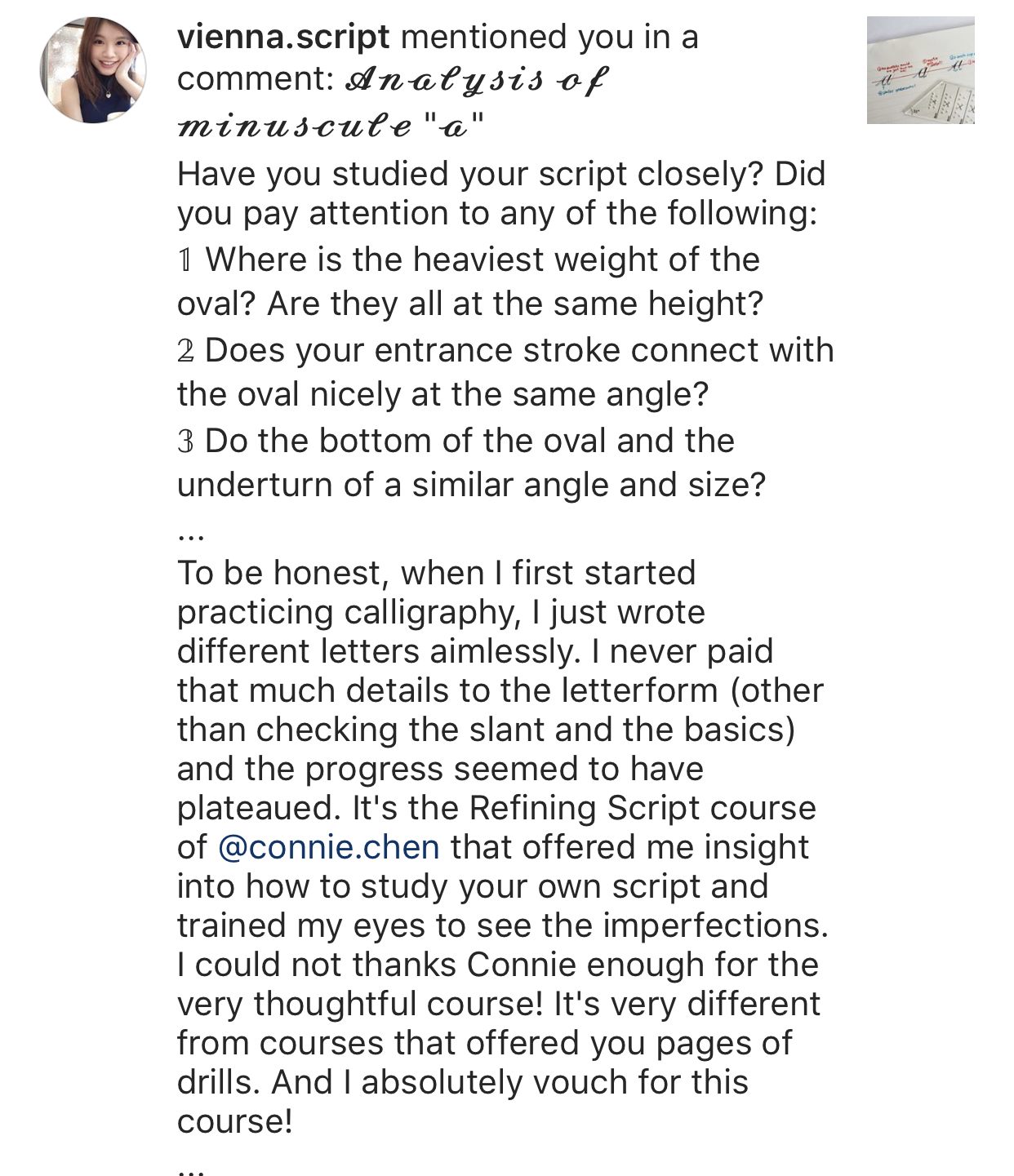 Refining Script: Engrosser's Script/Copperplate (Starts August 1st, 2019)
Scroll down to read student reviews.
I designed this course for students who are currently practicing on their own, who have taken and exhausted the calligraphy courses available to them, but are still in need of guidance on how to refine their script and their practice. These 4 video lessons, each around 30 minutes long, will cover how to critically assess your Engrosser's Script, how to study exemplars, and how to practice more effectively. I will not be assigning homework in this course or offering feedback. But I will be available on the forum to hold discussions and answer questions.
FAQ:
Since the course doesn't offer your personalized feedback, what makes it superior?
If you follow me on IG, you will know how I feel about offering personalized feedback: It is so crucial for students to grow! I created this course precisely because my feedback has been so valuable to my students. It is unlike anything I have offered and is available. Instead of teaching how to execute a stroke, I will be teaching how I would offer feedback for your work so you can get the results my students have from my personalized feedback in your own practice. The reason many calligraphers feel stuck in their progress is not because there aren't enough courses or good exemplars available to study from. It is because they need to train their eyes to effectively digest what they see in order to put it in practice. In this course, we will closely analyze the work of masters (Baird, Lupfer, Norder…) to see the mistakes they made and learn from them. We will ask: What makes this good? What will make this better? There is no current course I know of that drives this questioning and discussion. With my extensive experience in providing feedback fro beginner and advanced students, I know exactly what to cover to address the issues I see in script and I am so excited to share my expertise with you!
After your purchase through this link, you may head over to conniechencalligraphy.com to register for your forum account. Please register with the same email that you used to check out for this course. You will be given a password to access the videos and forum boards for the class you registered for and have access to the videos and boards for 60 days.
"What an outstanding instructional video! It's a fabulous way to train your mind's eye to spot imperfections and to develop precision in your own work. I loved that the video has no fluff, no throat-clearing; every sentence of Connie's makes a new point or adds a nuance and drives her argument further. What I also liked was her openness to expressing the individuality of your own 'hand' within the boundaries of good convention as long as you are consistent in your style."

—@sattar.khan1000

"I just started the class and I am completely blown away it's amazing!"

—@lapaperlover

"I'm more conscious of how I do my strokes and I am more aware of how inconsistent they are. I definitely need much much more focused practice to iron them out."

—@jewel.m.chan

"Thank you once again Connie for helping us to analyze our script better and what inconsistencies are almost invisible if not looked at properly! So now it's practice practice practice makes progress!"

—Robyn Beltrametti

"As I listen to your explanation of the "swells" and as I watch through your artistic eye, I see the letters differently. Thank you for the detailed explanations. I am challenged to slow down and practice."

—Karen Leak