Spencerian Structures Online Course (4 Lessons) (Begins May 1st, 2019)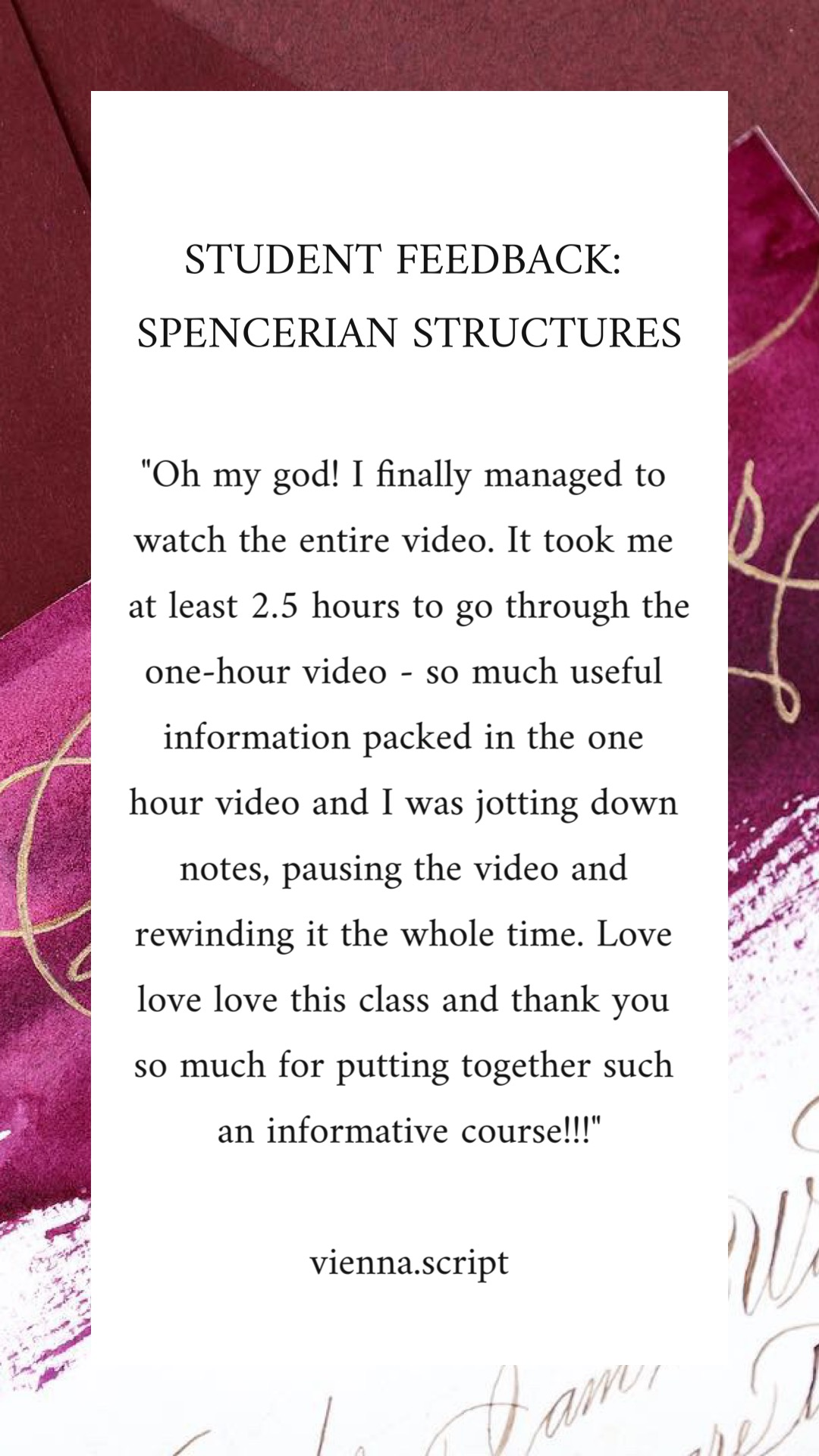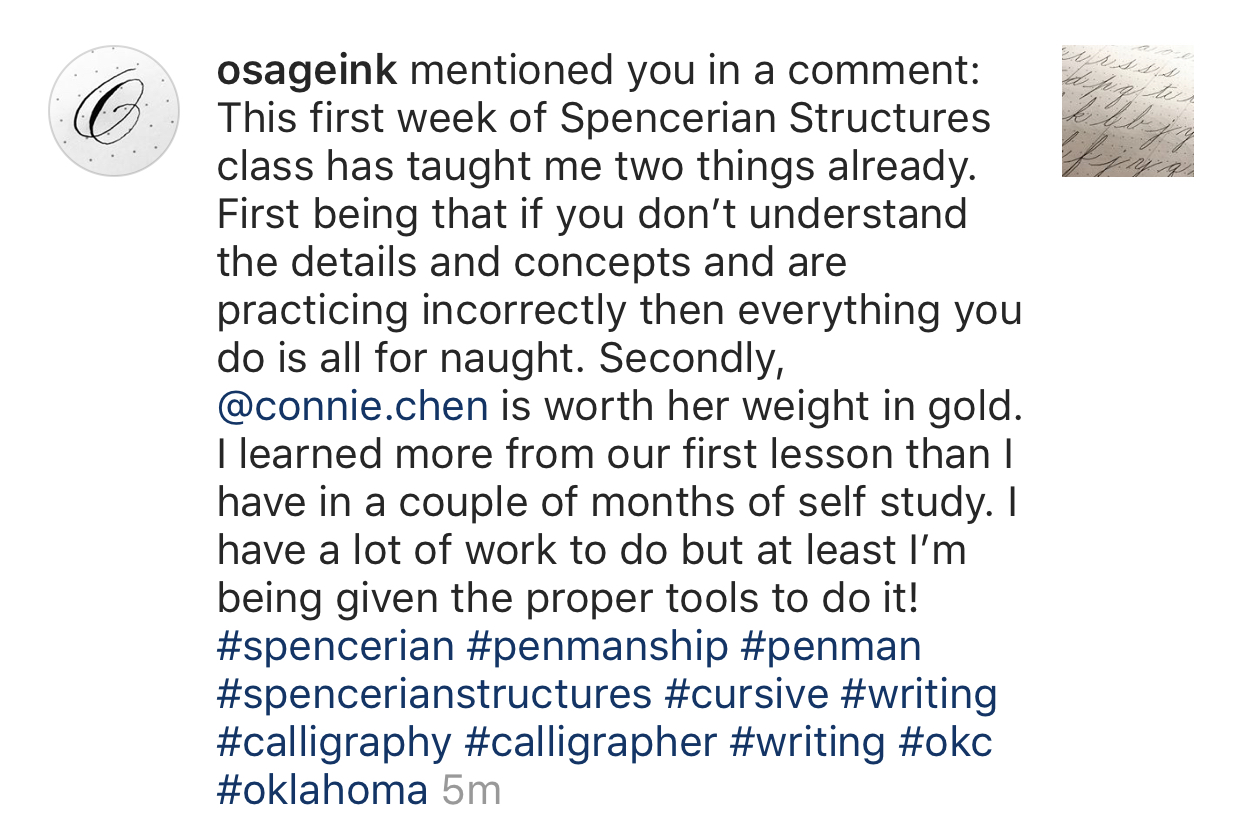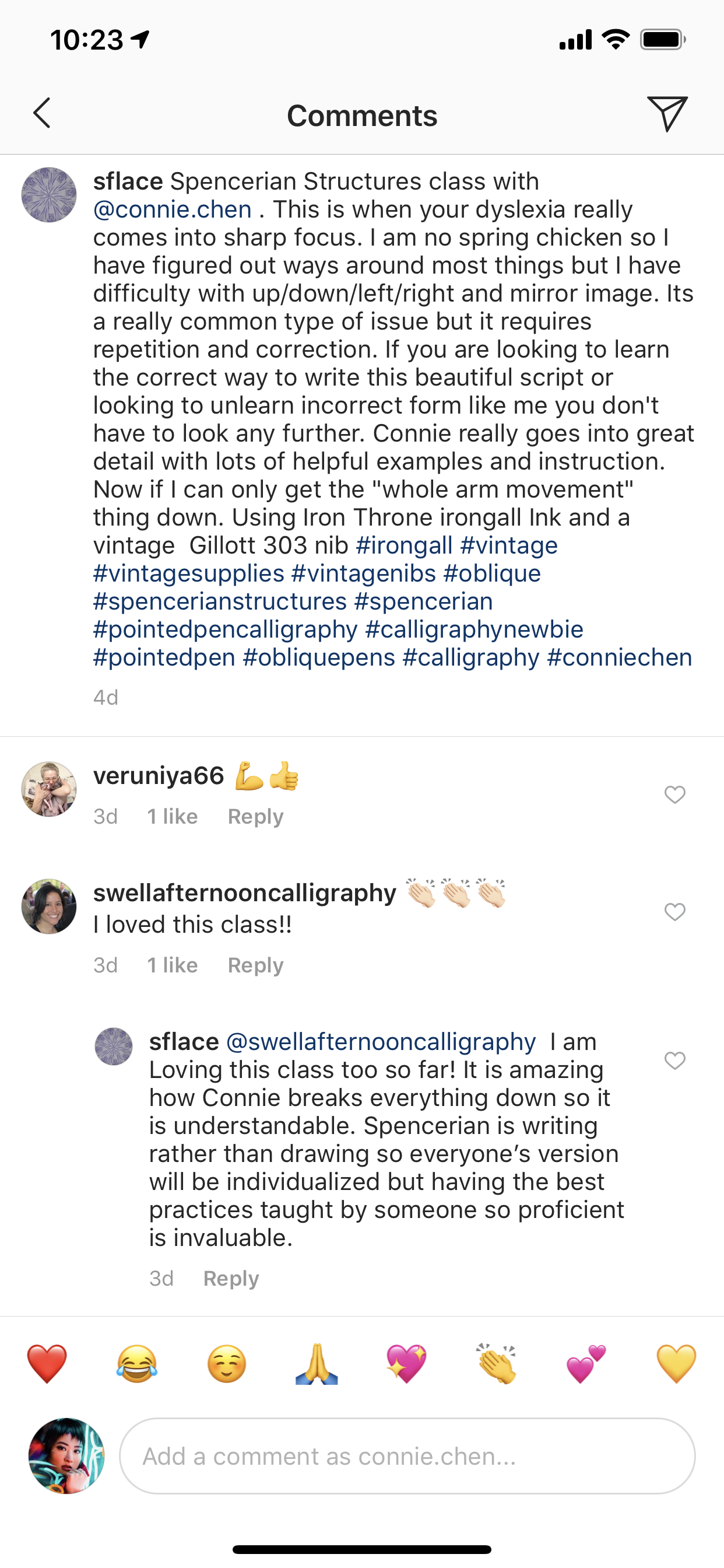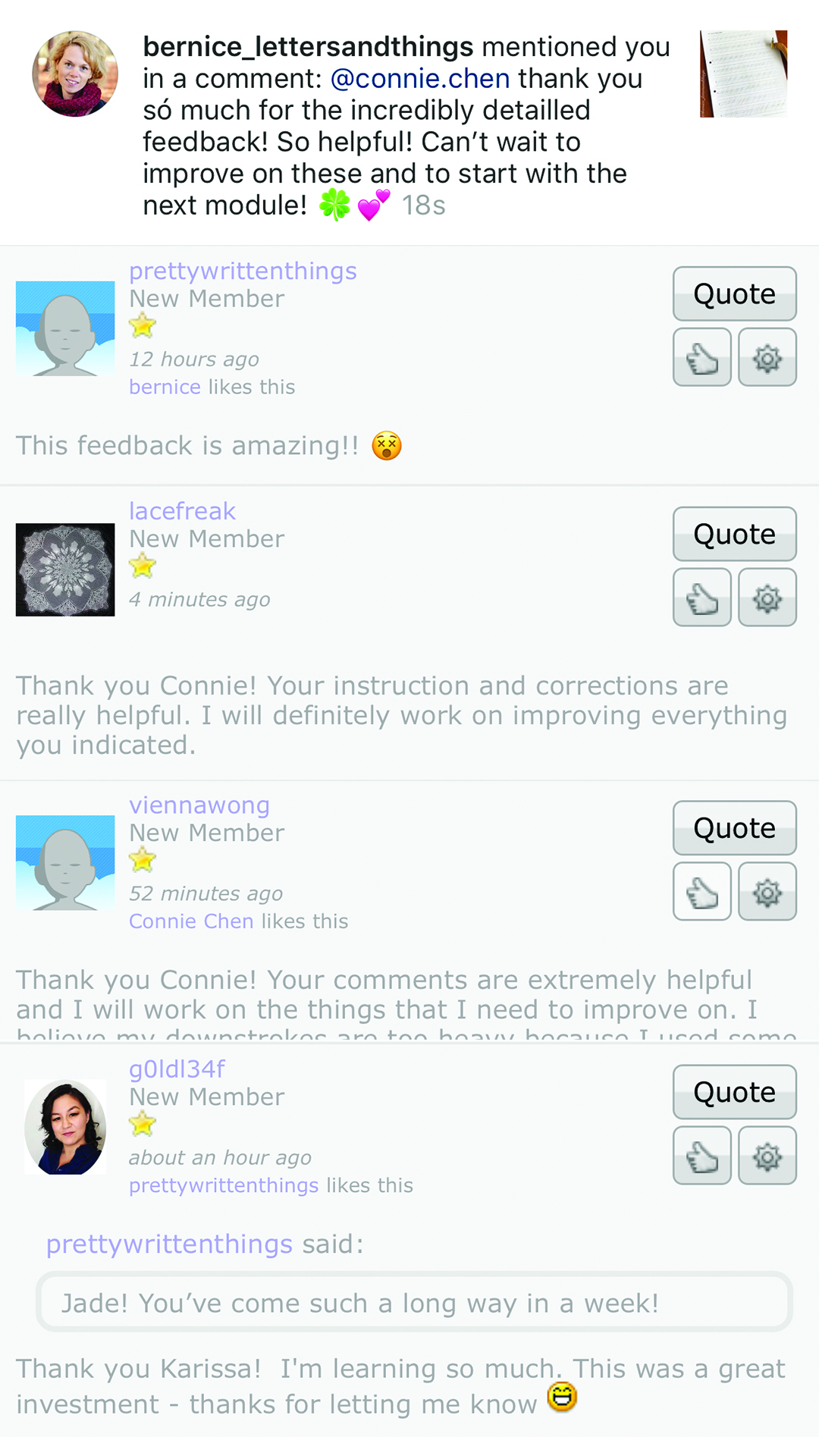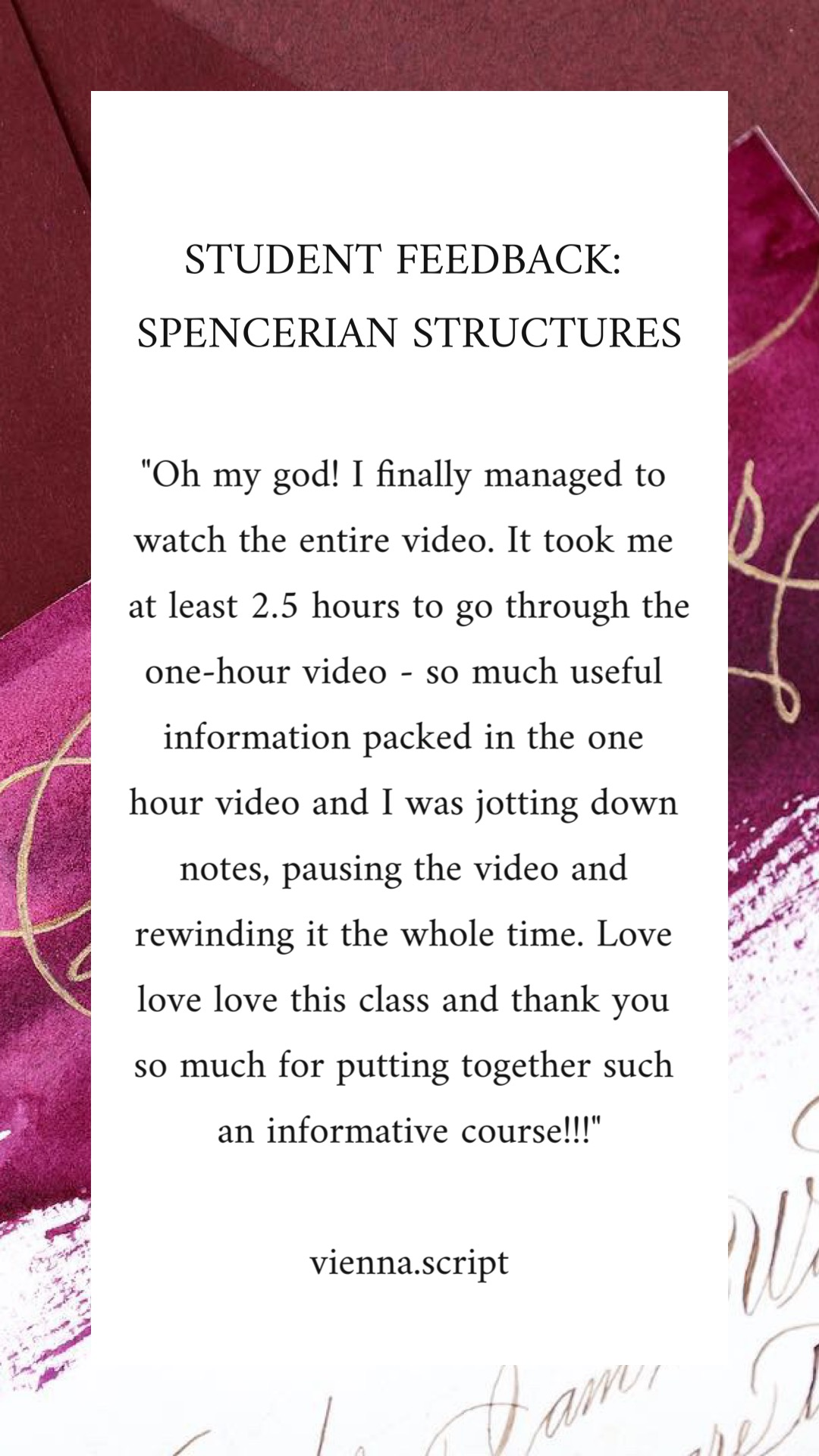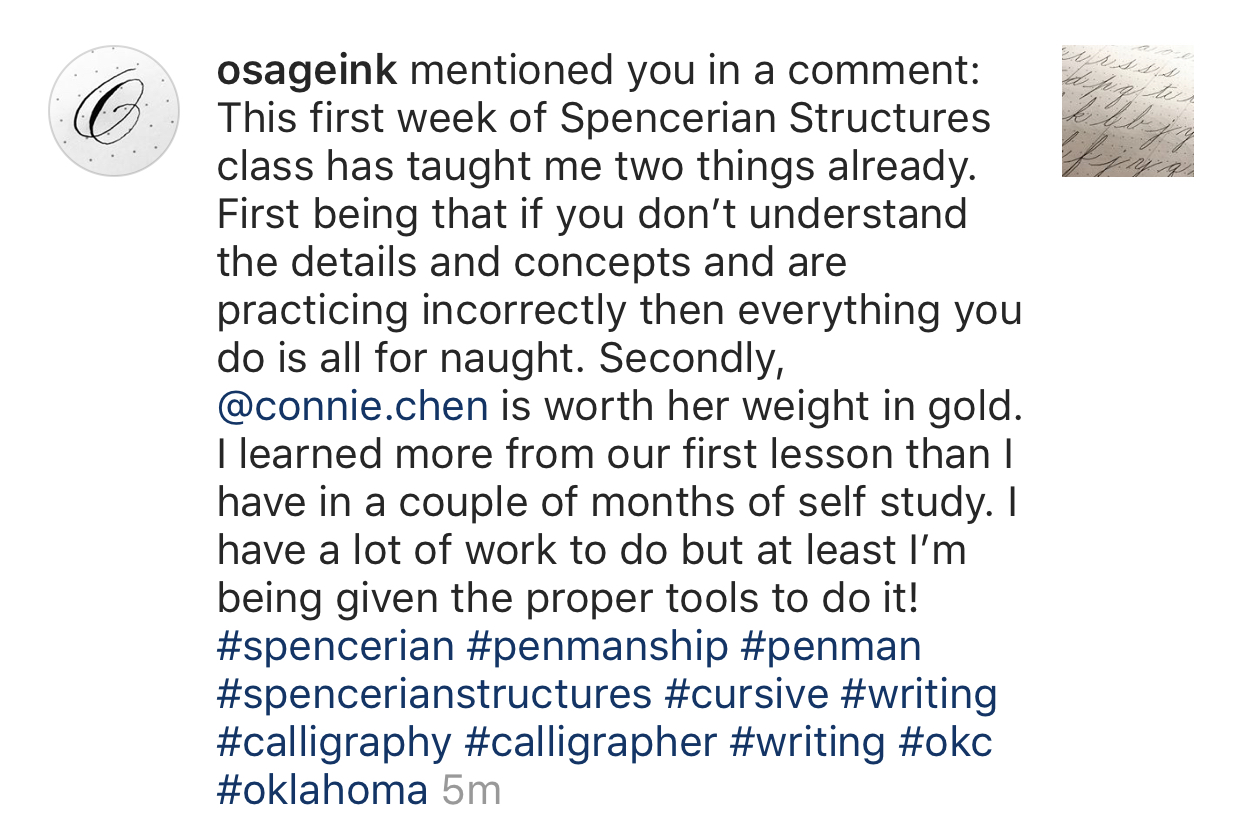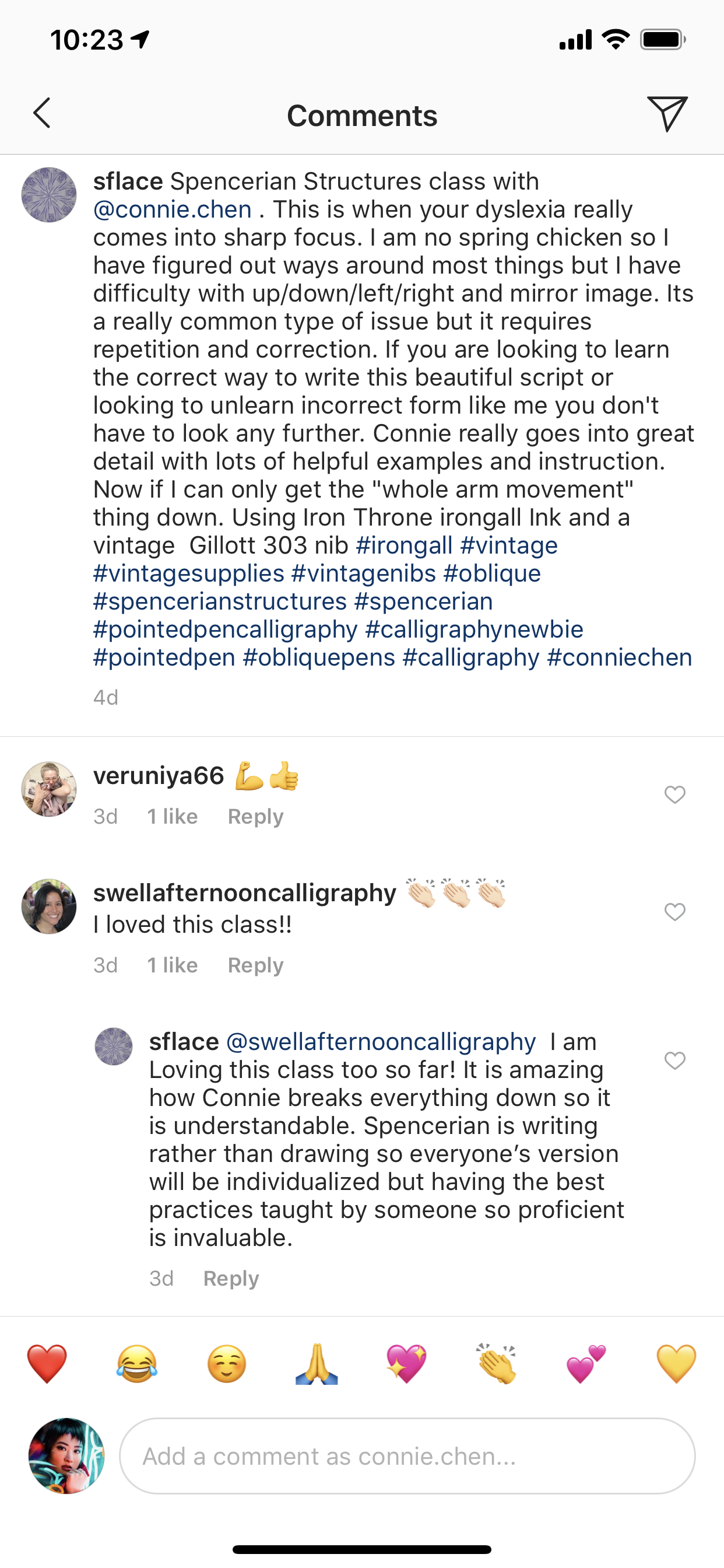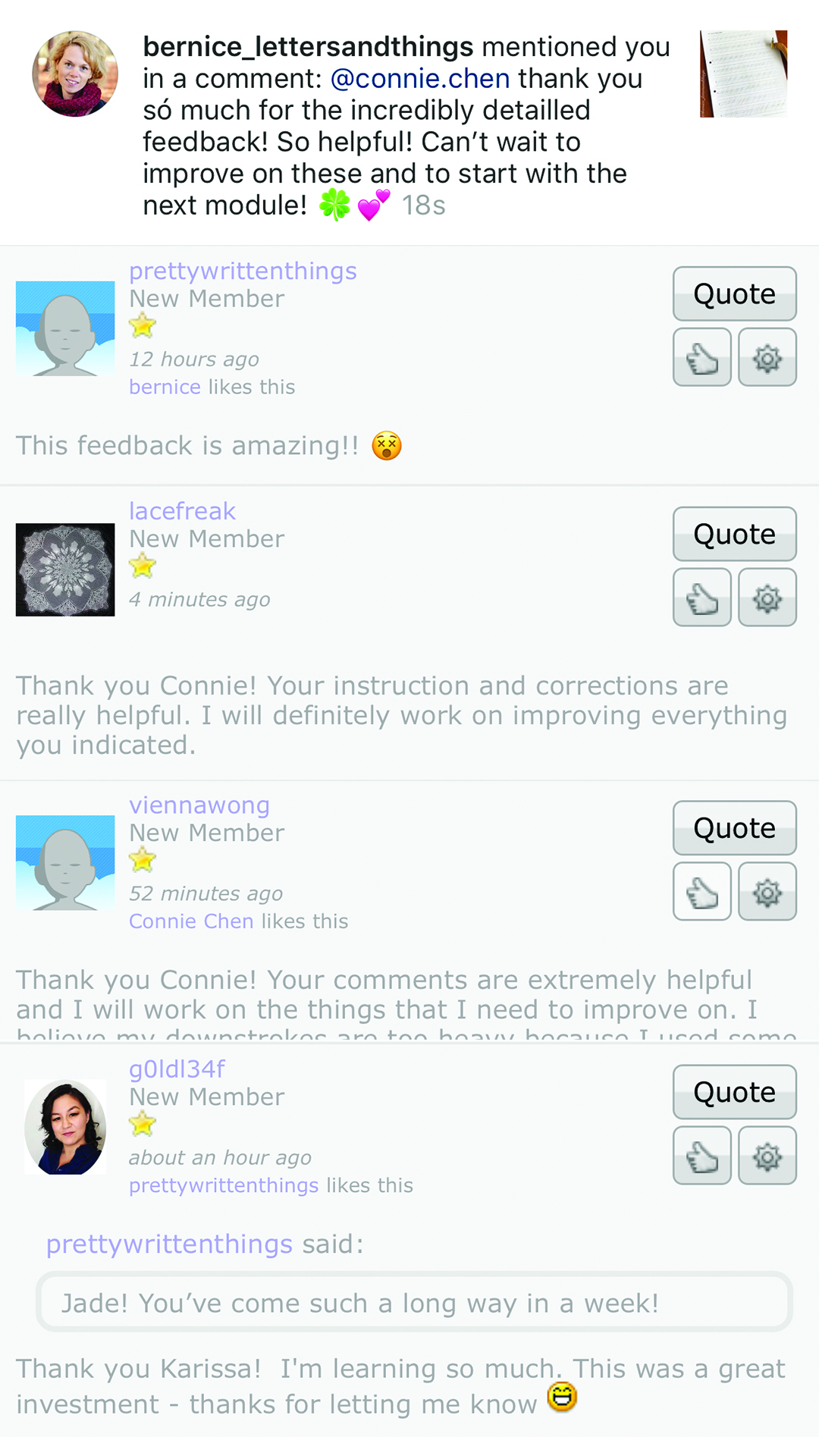 sold out
Spencerian Structures Online Course (4 Lessons) (Begins May 1st, 2019)
Begins May 1st, 2019
Payments can be split with a $50 deposit and a Final Balance Payment that is due before the class begins.
Scroll down to read what students have said about this course.
Have you tried writing Spencerian but find that it still looks like shaded script? Do you have trouble applying your muscle memory of oval drills? Or maybe this elegant script is the next on your list to learn.
In this course, we will learn the forms of lower and uppercase letters and the principles of spacing when combining letters to form words. After understanding the knowledge of forms, we will study the rules about shading--when and how much to shade so your Spencerian so that is light and delicate. In the final lesson, we will combine our knowledge of letterforms and control in shading to construct flourished Spencerian text.
Each week for four weeks there will be a ~40min video posted and your assignment of the week would be to put that instruction into practice. You may choose to scan or take a photo of your homework and post it on the forum, where I will make detailed suggestions on areas that can be improved. Most online courses at similar and higher price points do not offer personalized feedback for homework submissions but I firmly believe its importance in my students' progress.
You will have 60 days access to the course so you may truly learn at your own pace.
After your purchase through this link, you may head over to conniechencalligraphy.com to register for your forum account. Please register with the same email that you used to check out for this course. You will be given a password to access the videos and forum boards for the class you registered for and have access to the videos and boards for 60 days.
Email me at connie@connie-chen.com if you have any questions or concerns.
Please see the supplies list for the course here.
"Connie Chen is worth her weight in gold. I learned more from our first lesson than I have in a couple of months of self study. I have a lot of work to do but at least I'm being given the tools to do it!"

—@osageink

"Oh my god! I finally managed to watch the entire video. It took me at least 2.5 hours to go through the one-hour video—so much useful information packed in the one hour video and I was jotting down notes, pausing the video and rewinding it the whole time. Love love love this class and thank you so much for putting together such an informative course!!!"

—@vienna.script

"Connie really goes into great detail with lots of helpful examples and instruction. I am loving this class…It is amazing how Connie breaks everything down so it is understandable."

—@sflace

"What an excellent first lesson—there was so much to learn and I pick up a new tip every time I rewatch!"

—@wilberhale

"Not going to lie I was completely FLOORED by your tailored and super attentive feedback on my homework (in a good way)!!! It must've taken you a while to go through all of our submissions but it just goes to show how much heart and energy you devote to your students. I used to think I didn't need much feedback since I've been mostly learning independently, but it has been so so helpful to have a 2nd, more experienced eye on my work and your advice from what I can see so far has been very valuable!!"

—@helenawrites